Need a Dedicated Property Management Team?
Best Property Managers Brisbane
Do you need a Brisbane property manager that cares about your property as much as you do?
True Power Realty offers customer service that you won't find with big brand real estate agents. We can be contacted seven days a week, we offer detailed property reports, and we have reliable trades when repairs are needed.
In a nutshell, we offer hassle free service. This is why more property investors are choosing True Power Realty.
We Care For Every Property As Though It Was Our Own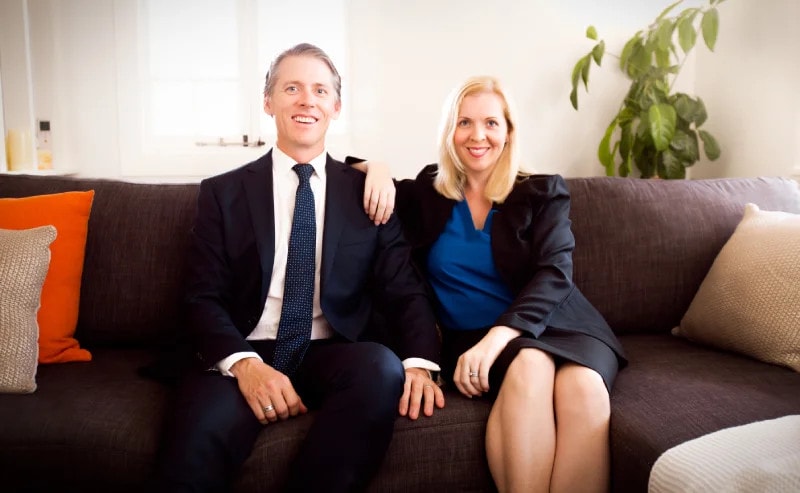 We take care because we care
True Power Realty knows firsthand what it feels like to own an investment property and are committed to provided amazing hassle free services.
Our clients' satisfaction is our number one priority and we fully appreciate that there is a vast choice of property management providers. We feel it is a privilege to have your business and this very fact commits us to exceeding your expectations.
Great property management should go beyond rent collection and conducting inspections. Your property is an investment and we all invest for growth.
We will keep you continuously informed of the latest market conditions, updates on tax benefits and capital growth opportunities to help reach your investment goals sooner.
True Power Realty were super helpful with our rental property. They even took the time to discuss all the options. Had trades people at the property so promptly to set up for the market! Great service, communication, and support! Highly appreciated and we would recommend the team in a heartbeat!
I recently moved my investment property over to Andrew and Jodi's property management services. I can honestly say they have gone above and beyond in their level of service and professionalism.

I am extremely impressed with their expertise. I strongly recommend True Power Realty to anyone looking for top-tier property management.

Andrew and Jodi were truly the most helpful and accommodating realtor we have ever had. I cannot recommend them enough. Always helpful and thoroughly understanding, never felt like we were just another number
Andrew at True Power Realty is professional and friendly person and I would absolutely recommend him to family, friends, colleagues, and my own clients.
Change Your Property Manager in 4 Easy Steps
If you would like to transfer your investment property from your current agent there are four easy steps:
The True Power Difference
We take care because we care
"Results truly do speak for themselves when you are doing something you love"
"It's all about attention to detail without losing sight of the big picture."
Contact True Power Realty
We can help you transfer your investment property from your current agent. Please fill in this form so that we can organise a time to meet with you:
True Power Realty has a team of reliable tradies that can ensure your property maintained professionally:
Put your roof to work with solar panels and a solar battery. Deep Blue provide solar installations and ongoing support with solar electrical inspections, repairs, and cleaning.
DJS Plumbing provides plumbing, drainage, and gas services. We don't cut corners, we appreciate hard work, and we treat everyone equally with a can do attitude. DJS specialises in clearing drains, back flow testing, hot water systems, water heater installations, and gas heating.
If you have an air conditioner that needs fixing or cleaning Electrik Avenue are the experts. Electrik also offer electrical, data cabling, plumbing, and drainage services.
GTEK specialises in thermal imaging cameras. They can inspect your property for structural issues, moisture intrusion, and air leaks. Thermal cameras can also be used to inspect electrical wiring, switchboard, hot spots, and solar panel faults.
Platinum Electricians offers reliable and cost-effective electrical services to thousands of clients across Queensland. They are trusted electricians that always deliver a quality job with maintenance, after hours emergency work, electrical safety testing, and installation of new lights, switches, and electrical appliances.
Mayos are skilled builders with a wide range of licenced tradespeople for all your building and home renovation work. Their services include electrical work, data cabling, air conditioning, painting, and carpentry.
Pest Bully will help you create a pest free home. Give termites, rats, cockroaches and other pests the flick with Pest Bully's general pest control, pre purchase pest inspections, and timber pest inspections.
Local Property Services Contacts
True Power Realty has a team of reliable tradies that can ensure your property maintained professionally:
Ian and his team can advise on the best loans for buying, building or investing in a new property. They provide expert advice, support and service in choosing the right loan to suit your needs.
Whether you are buying your first home or an investment property, Megan from By the Rules can help you with your conveyancing needs. Having a seasoned professional guide you through the contract paperwork and settlement is a must.
Elke from Norton provides residential property insurance. She is happy to do a free review of your building or landlord's insurance to see if you can get a better deal.
Steve and the Sustainable Life Solutions team offer personal risk insurance that provides a nest egg against unforeseen circumstances.
Kevin and Karen are qualified accountants and they work closely with property investors and business owners on taxation, bookkeeping, and business advice.
Darren and the team provide advice to everyday Australians to help them achieve a significant difference in their financial wellbeing.
Andrew and the team offer a wide range of computer support including Cloud Computing, Managed IT solutions, phone systems, Microsoft 365 software, website hosting services, wi-fi, networking.
Preparing your property for lease will enable you to achieve a higher weekly rental, reduce vacancies, and avoid costly maintenance costs.
Read more in our Complete Guide for Landlords
Do you need a property manager that cares about your property as much as you do? We make owning an investment property a smooth and effortless experience.
Read more in Landlords in Search of a Helping Hand
Andrew and Jodi have been incredible from day one. I switched property managers after feeling frustrated with the lack of communication from my previous manager and I am so happy I did. I've been kept in the loop with every step of finding a new tenant and Andrew is so helpful with advice on ways to improve the property now and in the future. Very happy with the team!
Really impressed with Andrew and True Power Realty. I switched to True Power Realty based on a recommendation from a real estate agent. Very professional, totally across all aspects of property management, but with a light touch. I am confident to keep at an arm's length and let Andrew manage the rental property, but very comfortable to speak with him if I have a question. Highly recommended.
Highly recommend True Power Realty! Andrew was really helpful with the change of my agent, the transfer process was smooth and seamless, the agent fee they charge is competitive. They provide detailed inspection report with photos and Andrew would even help with small jobs personally in order to save you money. Thanks Andrew!